The vacation region Alpe di Siusi
Summer vacation in Castelrotto
Spending a summer vacation in the region Alpe di Siusi, which makes part of the Nature Park Sciliar-Catinaccio and the Dolomites UNESCO World Natural Heritage, you can enjoy plenty of sun and pleasant temperatures. The Mediterranean influence is noticeable everywhere, but it never gets excessively hot. Therefore nothing stands in the way of active pursuits. Those who like it leisurely can hike through the beautiful nature or explore the countryside by mountain bike. Sporty ambitious vacationers have the opportunity to go on extensive climbing and mountain tours, horse riding or paragliding. And if the sun burns a little stronger from the sky: In the surrounding area, public swimming pools invite you to take a refreshing dip in the water and the romantically located lake "Völser Weiher" is a real insider tip for all bathing enthusiasts.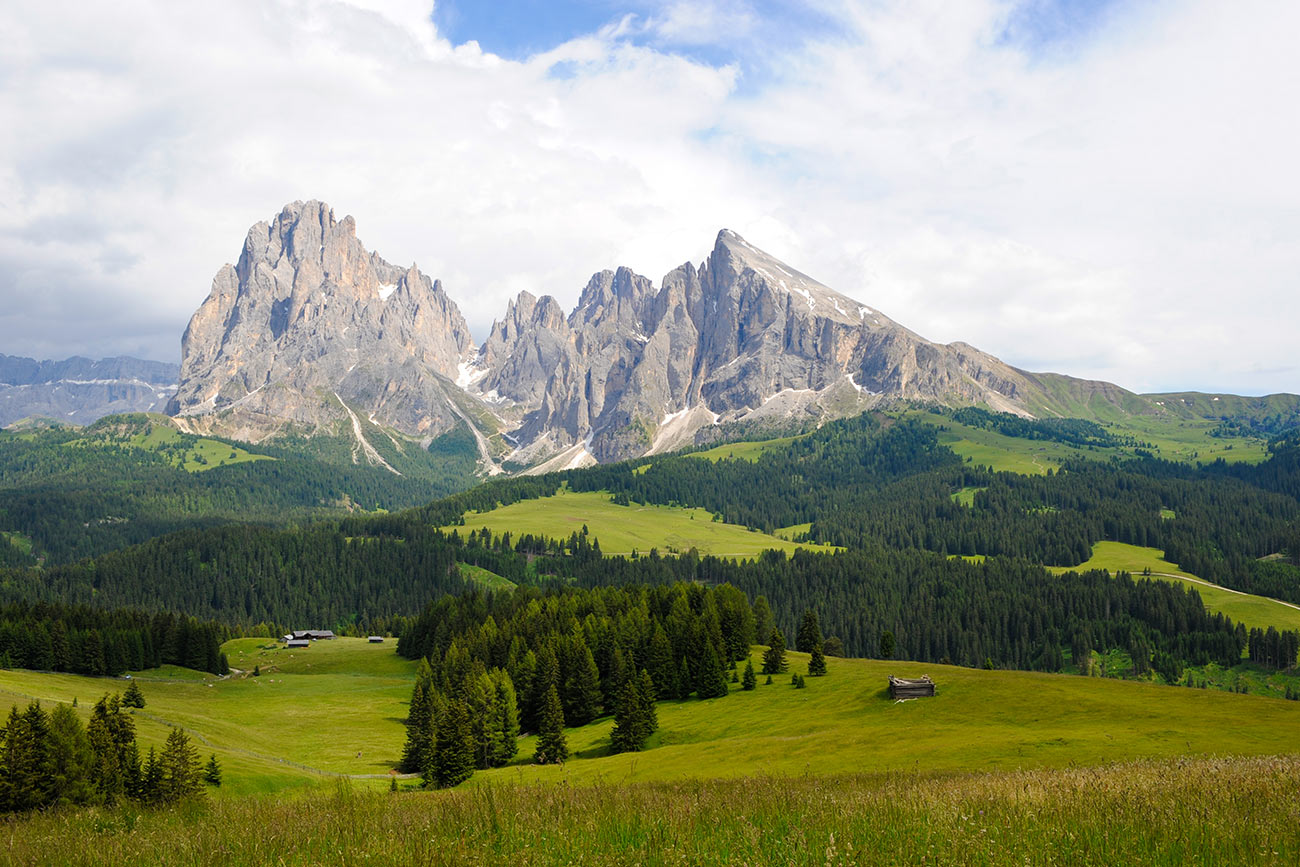 Especially beautiful in summer
Summer vacation in Castelrotto/Schlerngebiet
You cannot get bored at all in the Sciliar region: In the surrounding holiday resorts interesting events and colorful festivals repeatedly invite you for a visit. This of course meant not only to adults but also to children. For nature lovers, the farmers market is a great opportunity to get to know the local and indigenous products. The farmers' market takes place from June to October on Tuesday, Friday and Saturday alternately in Siusi, Castelrotto and Fie.
If you want it more unhurried and you prefer just to lie comfortably in the sun and read a good book, our lawn is just right for you. You can sunbathe to your hearts content, while the children play in the playground or put their skills at table football proof. On summer evenings, a great barbecue invites for relaxing grill dinners which also feature a most excellent opportunity to socialize with other tourists.
Varying
summer vacation with our animals
.
On our farm there is always something going on. In spring the young animals are born in the stable and there is then lambs, fawns, bunnies and chicks. Our animals chat to on outdoors. The chickens run all year round on free and the cats are happy when they discover new playmates. Even our ponys Fred and Lord  are waiting for caressing hands and in summer the rabbits stay in the outdoor enclosure, eating fresh grass. The sheep and cattle spend the summer months on the pasture, but in September they return back to the farm!