Farm & regional products
Our daily breakfast basket
We will be happy to offer you an individual breakfast basket filled with farm-fresh and regional products. So you can start every morning of a new vacation day with a rich breakfast.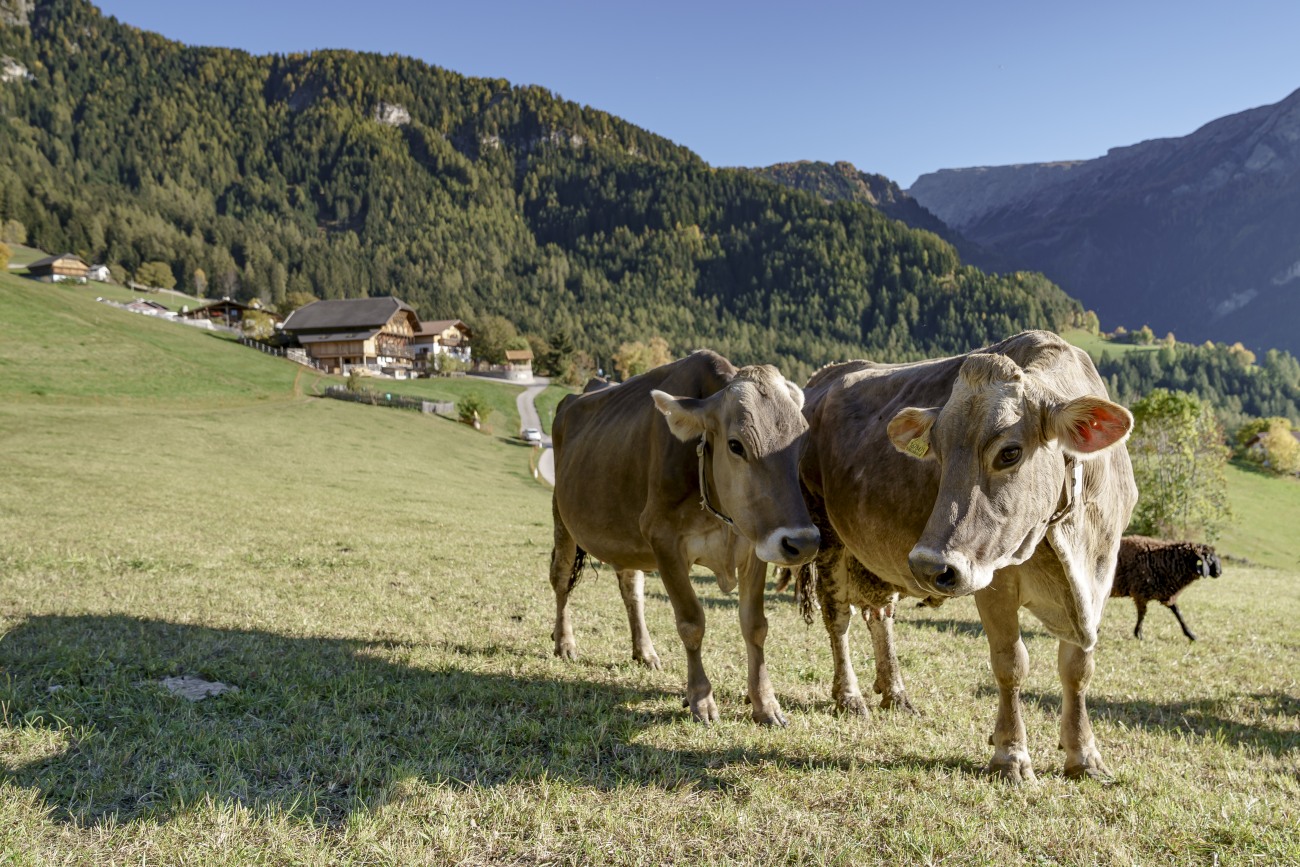 Fresh from the farm
for a healthy milk
Our animals live with us in a natural and species-appropriate environment and lead a happy life on our farm. In return they give us valuable farm products which we gladly pass on to our guests: fresh cow and goat milk, delicious fresh cheese, hearty Kaminwurzen (smoked sausages) and fresh herbs from the farm's own garden. There grow also sweet berries, from which we make delicious jam, and our free-range chickens provide delicious eggs for breakfast. The healthy farm products are a treat for young and old!
Pristingerhof
Fresh herbs
Many different herbs grow in our farm garden which can be used from our guests to refine their meals or the farm's own fresh cheese. They are also perfect suited for teas, juices and herbal salts.
We will be happy to provide you with further information
Bzzz – that's the sound of our bees happily buzzing through the Sciliar area. We have decided to welcome this small but admirable animal in our family. In this way we want to promote biodiversity, so that we can still marvel at the beautiful flower meadows also in future.