For both adults and children
Delicious farm products
Our animals live with us in a natural and species-appropriate environment and lead a happy life on our farm. They thank us with valuable products which we gladly pass on to our guests: fresh cow and goat milk, delicious cream cheese, hearty smoked sausage and fresh herbs from the farm's own garden. There also sweet berries grow, from which we make delicious jam and our free-range chickens provide delicious eggs for breakfast: The healthy products are a delight for young and old!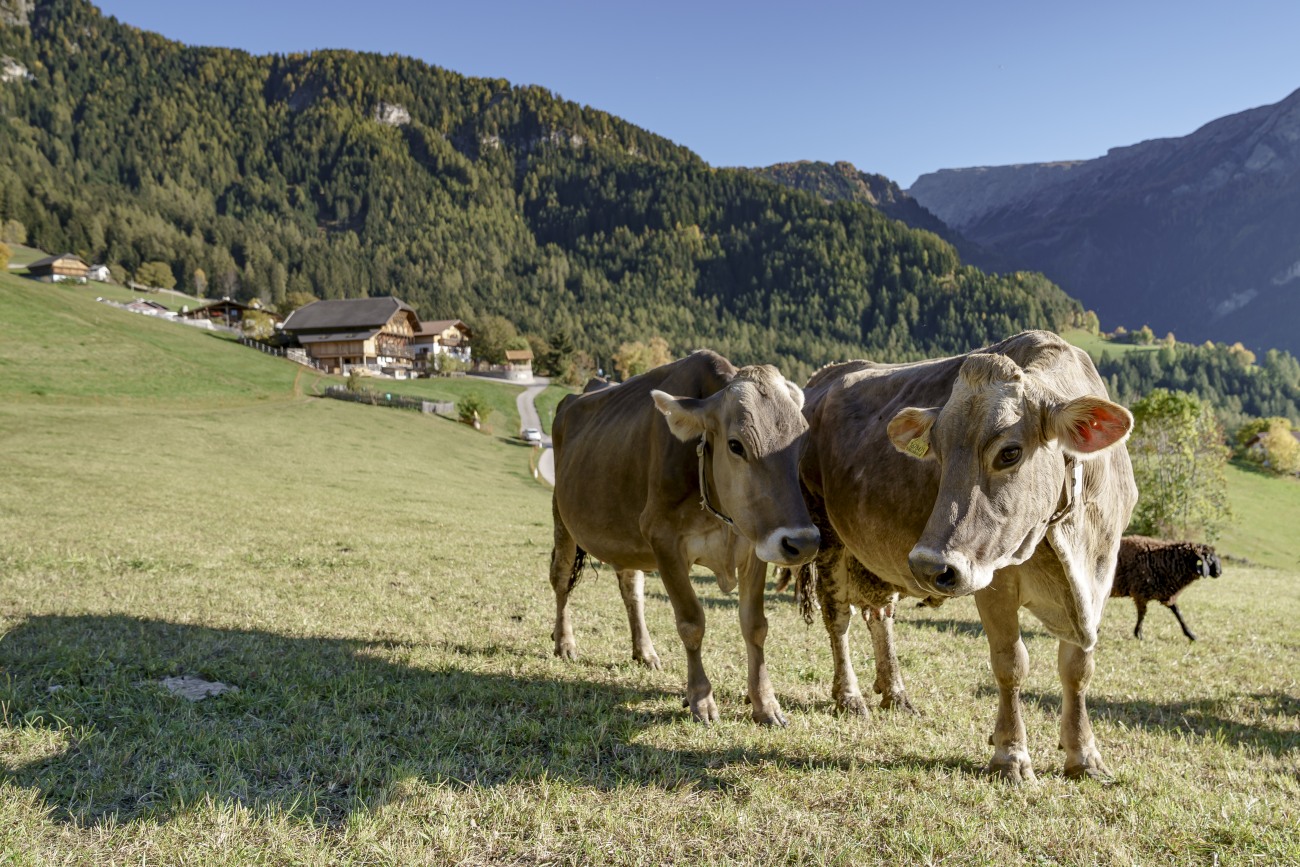 Healthy food
for a healthy milk
Our cattle receive only home-grown grass or hay as a supplement grain or bran from purely organic. Finally, a cow can only give high-quality milk, if the food is healthy and humanely.
Pristingerhof
Fresh herbs
In our farm garden there are a lot of different herbs which are used by our guests in order to refine their dishes or homemade fresh cheeses. These herbs are also used for preparing teas and juices. We will be pleased to give you more information.
Farm & regional products
Our daily breakfast basket
We are happy to put together an individual breakfast basket for you from farm and regional products. So that you can start every morning with a rich breakfast in the new vacation day.